---
TrueScience Personal Care Bundle
Register today and get early access to the entire TrueScience Personal Care Line launching June 1.
---
Love the skin you're in with our all-new TrueScience Personal Care line—officially launching June 1! Get exclusive access to these seven brand-new products for only $206 (224 PV) with your July Elite Academy registration—a savings of $79 off the regular price! That's like getting Early Bird Registration for FREE—plus, one point toward Wanderlust 2021, and, best of all, the opportunity to try out these incredible new skincare products before they're available to the public. 
What's in the Bundle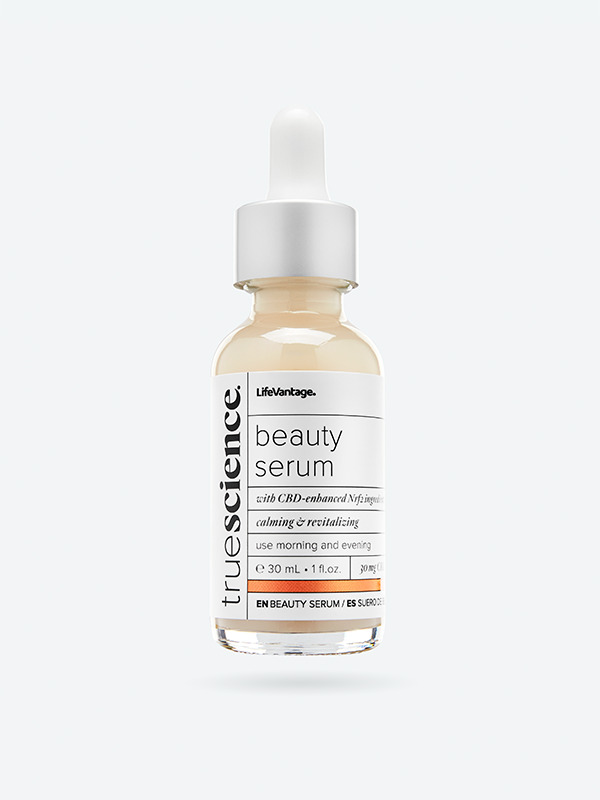 SKIN CARE
Beauty Serum
Let your vibrance and youthful glow shine through with the help of our Beauty Serum.
Erases the visible signs of aging with CBD-enhanced Nrf2 ingredients
Supports your skin's health with postbiotics, peptides, soothing seed oils, and stem cells
Energizes your skin's youthfulness, while fighting damaging environmental effects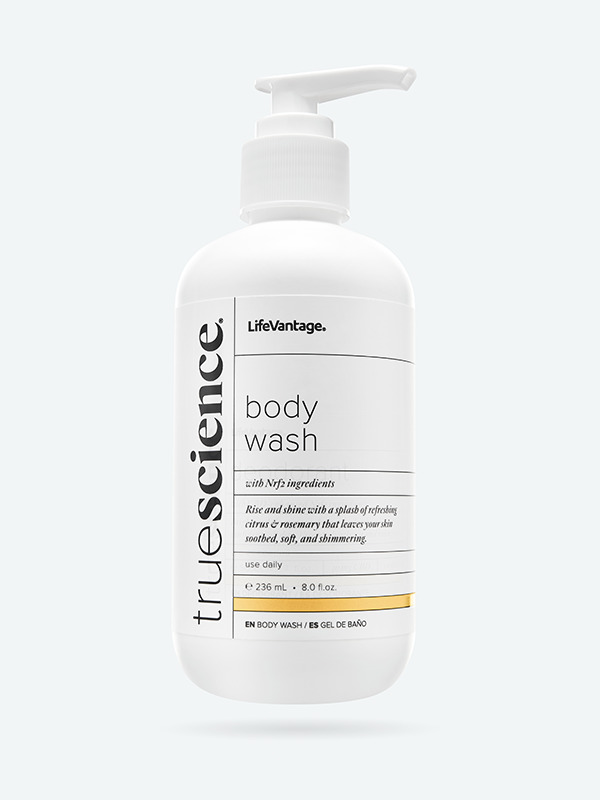 BODY CARE
Body Wash
Bring the spa to your home with this refreshing and luxurious body wash.
Uses fruit acids to gently exfoliate your skin while replenishing it with manuka honey
Restores resilience to your stressed skin with a unique blend of sumptuous ingredients
Brightens and lightens the appearance of your skin with our patented Nrf2 ingredients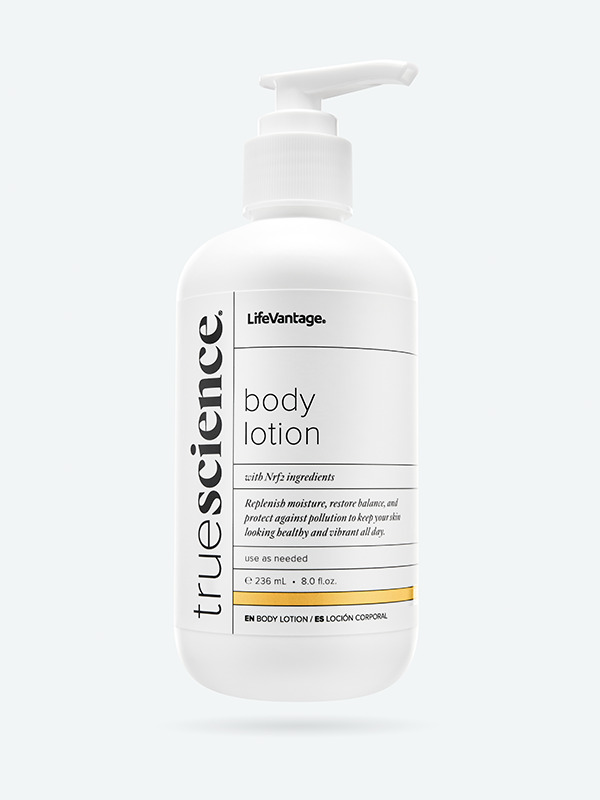 BODY CARE
Body Lotion
Experience silky, soft skin all day long with our deeply moisturizing body lotion.
Quickly delivers nourishing hydration to your skin as it soothes and calms
Shields your skin from environmental stress with our patented Nrf2 ingredients
Helps prevent visible signs of aging with pollution-fighting postbiotics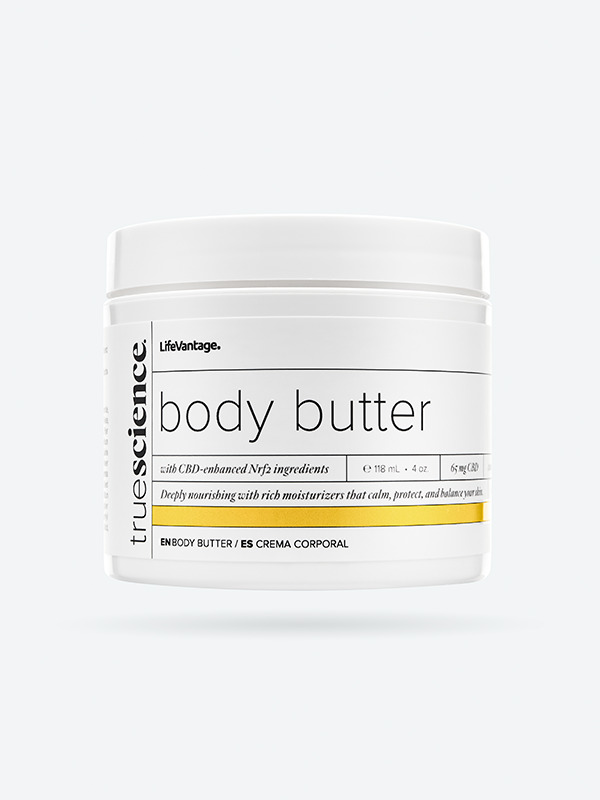 BODY CARE
Body Butter
Enjoy a smoother, more youthful appearance with the reviving effects of this rich Body Butter.
Provides lasting relief for your dry, distressed skin with deep-penetrating emollients
Reduces the visible signs of aging, such as discoloration and uneven skin tone
Combats environmental stress with the power of CBD-enhanced Nrf2 ingredients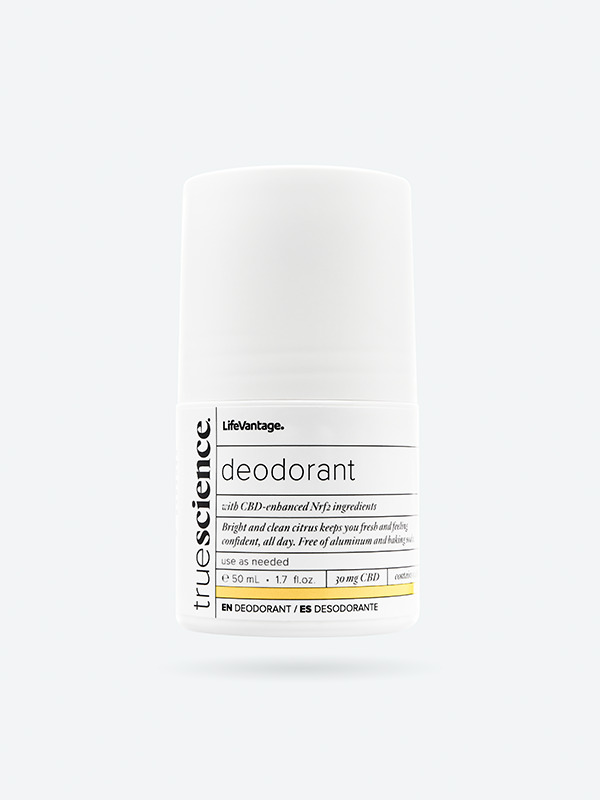 BODY CARE
Deodorant
Feel fresh, dry, and confident all day long with this rejuvenating, odor-fighting Deodorant.
Fights odor-causing bacteria without aluminum or baking soda
Soothes and nourishes your delicate underarm skin with CBD-enhanced Nrf2 ingredients
Supports your skin's natural antioxidants while alleviating dry skin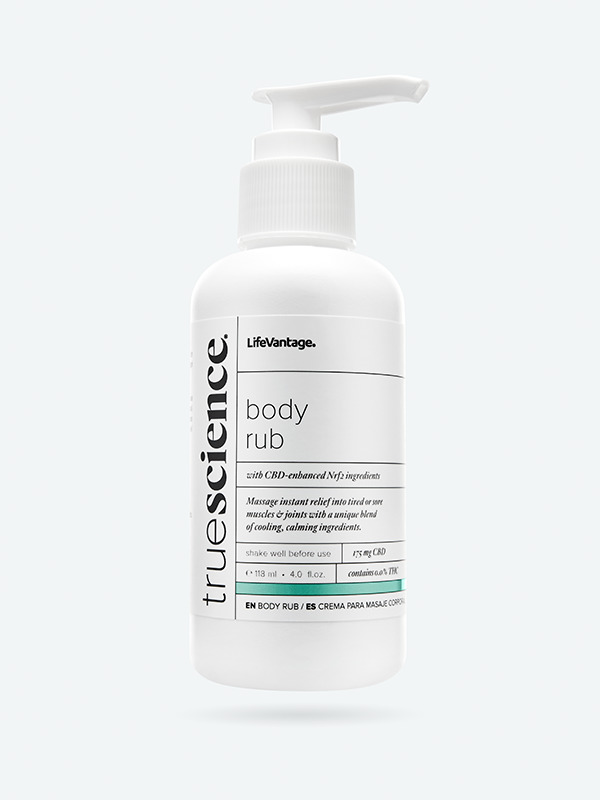 TARGETED CARE
Body Rub
Unwind while soothing tired muscles and finding a new sense of calm with our cooling Body Rub.
Delivers calming CBD-enhanced Nrf2 ingredients for mild, long-lasting effects
Comforts your skin with naturally-derived, moisturizing ingredients
Helps you relax by activating your body's behavioral receptors and endorphin production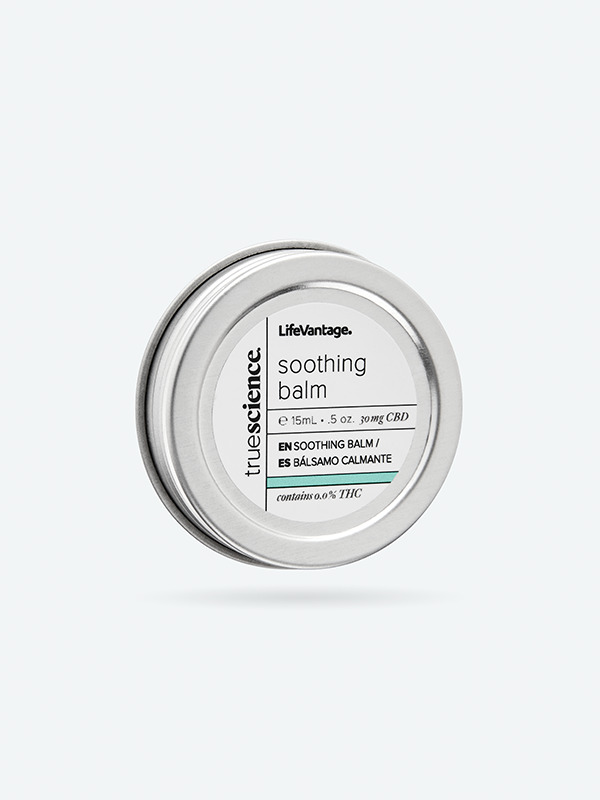 TARGETED CARE
Soothing Balm
Assuage, smooth, and hydrate your irritated skin with our calming Soothing Balm.
Provides comfort for cracked heels, dry patches, rough elbows, and chapped lips
Soothes away your stress with calming broad-spectrum CBD, camphor, and eucalyptus
Delivers rich emollients to your skin through a blend of seed oils, beeswax, shea, and mango butter
---
Training Schedule
Starting at the end of March we will begin training on the TrueScience Personal Care line.
---
Schedule
Monday
Wednesday
Friday
Week 1
March 29 – April 2
7:00 PM (MT)
Body Care
10:00 AM (MT)
Targeted Care
2:00 PM (MT)
Skin Care
Week 2
April 12 – 16
7:00 PM (MT)
Targeted Care
10:00 AM (MT)
Skin Care
2:00 PM (MT)
Body Care
Week 3
April 26 – 30
7:00 PM (MT)
Skin Care
10:00 AM (MT)
Body Care
2:00 PM (MT)
Targeted Care
Speakers
---
Keynote and distributor speakers will be announced soon! Come back for more information.
---